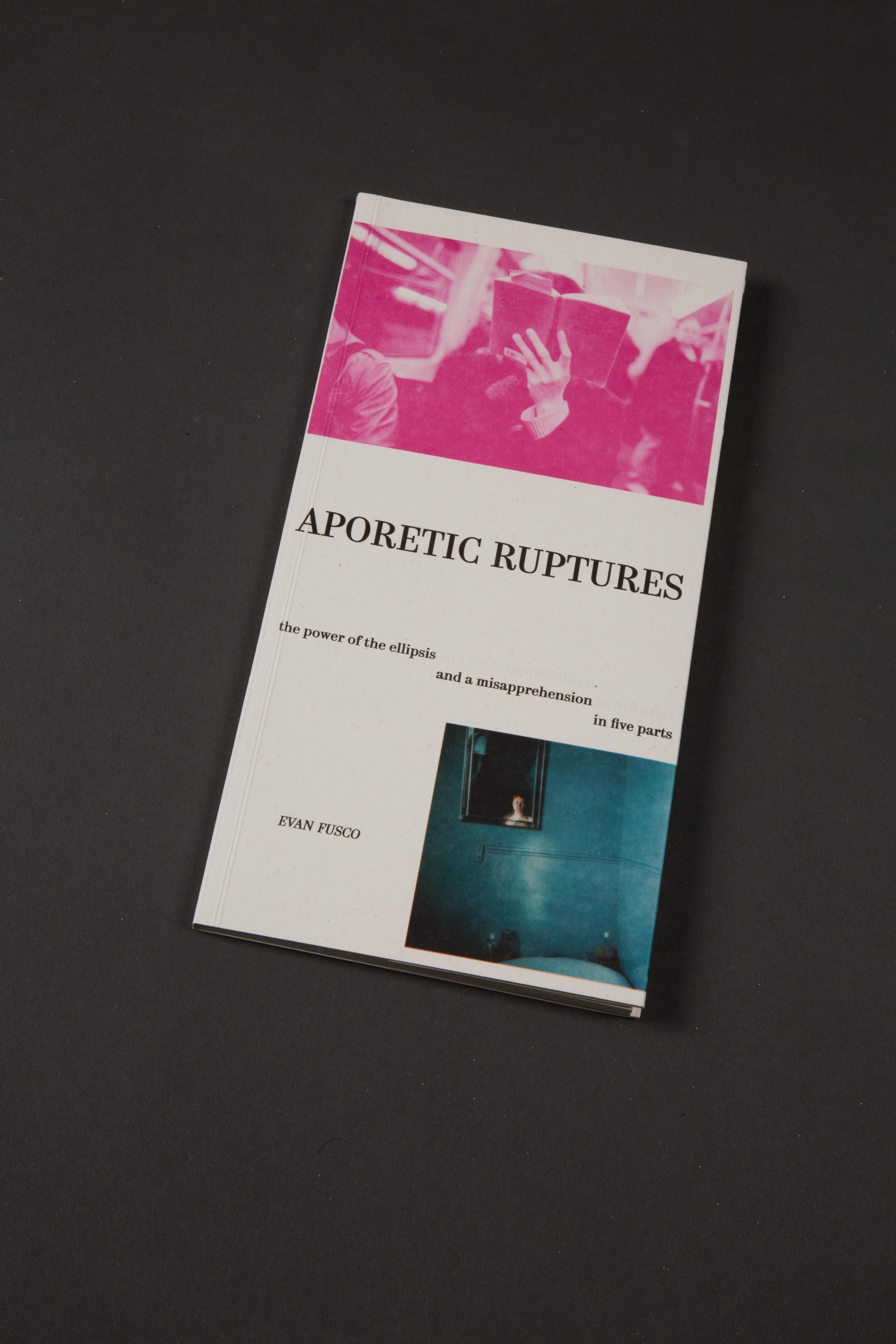 Aporetic Ruptures: ... the power of the ellipsis and a misapprehension in five parts
Offset and Risograph printed Perfect-Bound Book
76 pages contains an essay which can be found here
2019

Contemporary print books as we usually encounter them are sequentially minded objects. When read in English we usually read from left to right and from top to bottom. This can easily create a hierarchy of logic in how the book is laid out. While it is not easy to break the structure I will ask of you, the reader, to take this book as open. Its writing structure does not pretend to break out of a normally structured text, but one can choose to read it out of order, jump around. I do not want to prescribe the nature by which you do this, but the ellipsis and the sections are a good starting point. Maybe look at just the pictures. The book oscillates between the theoretical, the poetic, the seemingly esoteric, and the casual, I ask that you take what you want and leave the rest.